You'll find Farmstead Cafe at 116 on Main Street in Luther, Oklahoma. Look for the "Eat Local Y'all" sign on the east side of the street, hanging from our building that also showcases a mural that tells the story of Luther's history. Farmstead Cafe at 116 in Luther is just a half-mile off of Route 66.
Named a February 2020 Restaurant of the Month by the Made In Oklahoma Coalition, the Farmstead Cafe has a bakery, breakfast & lunch rushes, dinner on Thursday and Friday, Thursday Fresh Meals To Go and Saturday brunch. Our food is fresh and made from scratch.
hours
Tuesday – Saturday
7am – 2pm – Tuesday, Wednesday, Saturday
7 am – 8 pm – Thursday, Friday
405.234.6042
Contact us about catering your special event for delivery or at our beautifully restored 19th century building. We also have second-story space office and studio availability. We are #lutherlocal.
menu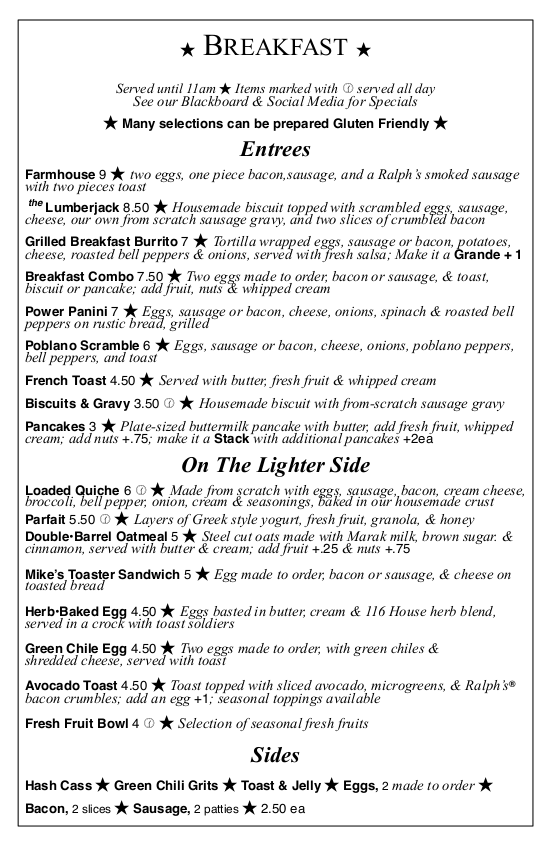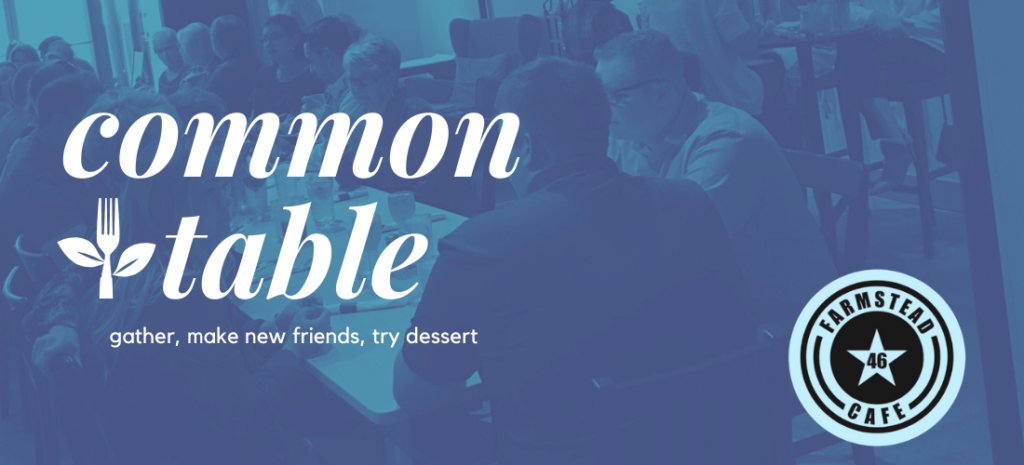 CONTACT:
Neil Jones, Manager
116@farmsteadcafe.com
Kate Frogge, Bakery Manager
Carrie-Anne Thomas, Kitchen Manager
116 S Main, Luther, OK 73054
405.234.6042