You'll find Farmstead Cafe at two locations.
Luther, 116 S Main
The original Farmstead Cafe is on Main Street in Luther, 116 S Main, just a half-mile off of Route 66.
7am – 2pm – Tuesday, Wednesday, Saturday – LUTHER
7 am – 8 pm – Thursday, Friday – LUTHER
405.234.6042 – LUTHER
116@farmsteadcafe.com for Neil Jones, manager
Farmstead Cafe at Oklahoma History Center
Our new location, Farmstead Cafe at Oklahoma History Center, opened July 2019, is on the third floor of the state's history museum, 800 Zazih Zuhdi Drive, Oklahoma City, OK 73105.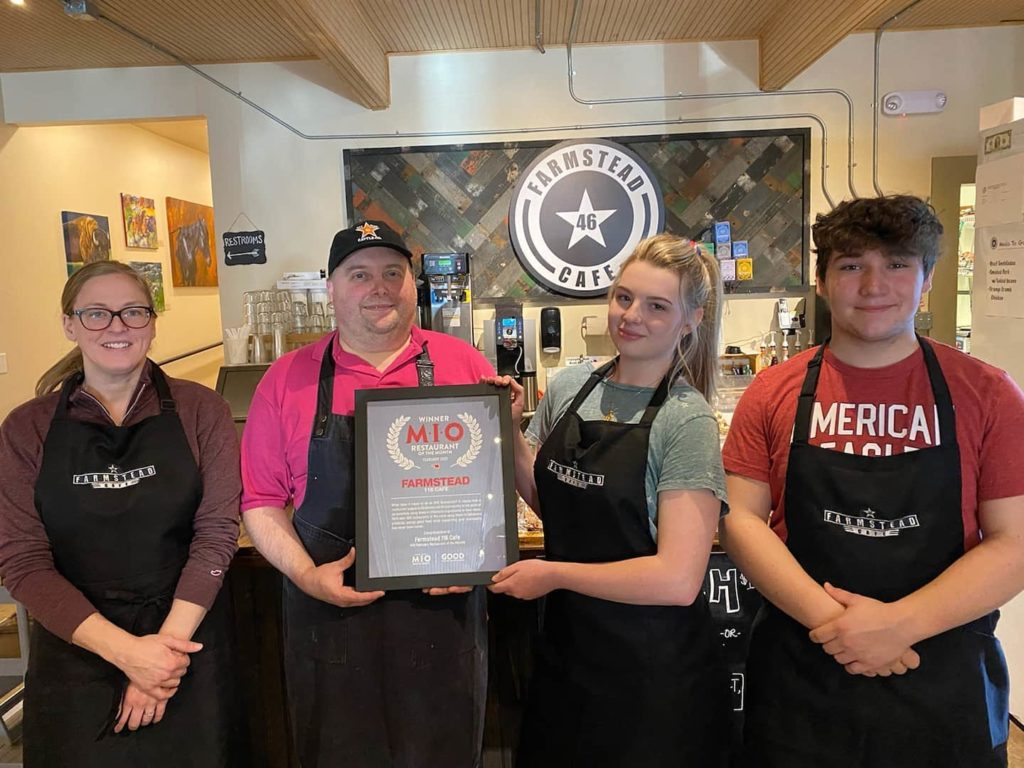 Named a February 2020 Restaurant of the Month by the Made In Oklahoma Coalition, the Farmstead Cafe has a bakery, breakfast & lunch rushes, dinner on Thursday and Friday, Thursday Fresh Meals To Go and Saturday brunch. Many bakery items and menu offerings are gluten-friendly, featuring a proprietary blend of GF flour from Sweet Country Farms.
ALL HAT. Our beef is local and all-natural. From the ranch of Farmstead Cafe's owner Matthew Winton, All-Hat beef features prominently in our menu and in our specials. The Farmstead Burger, served daily at our Oklahoma History Center location, has quickly become a lunchtime favorite of our guests from nearby state offices.
In addition, you can take All Hat beef home. Many cuts of beef are available in the freezer at our Luther market.
Other local products include locally roasted EOTE coffee, Flatlander Coffee, Down The Road Farm mushrooms and Marak Milk. Our growing Made In Oklahoma pantry features Gigi's Jellies, Della Terra Pasta, Lovera's sauces plus sausage, bacon and jerky from Ralph's in Perkins.
Contact us about catering your special event for delivery or at our beautifully restored 19th century building in Luther, OK. We also have second-story space for events, studio or an office. Contact us about rentals and catering. We are #lutherlocal.
Bakery. Breakfast. Lunch. Dinner. Thursday Night Burgers. Fresh Meals To Go. Friday Night Special Menu. Saturday Brunch. COFFEE. Catering. Event Space.